Our name was chosen for good reason … it's not only what we do—it's why we do it! As Ambassadors on behalf of gifted communicators, partnering with media outlets across the country and around the world, we serve so that the message is clearly heard. If you're wondering how to get your favorite Christian radio programs on your local station, just let us know. We can help get our ministry partner's Christian radio broadcasts to your community!
Dedicated to connecting ministry and media, Ambassador Advertising Agency is privileged to serve as a leading expert in the Christian Radio industry. While we have over 50 years experience in marketing, production and audio distribution, our services also include creative development, consulting on communication strategies and much more! At Ambassador Agency, we're not in the radio business—we're in the relationship business.
Explore our site—and if you don't find what you're looking for, just let us know. We're here to serve you too!
I want to...
Connect With Us
The Latest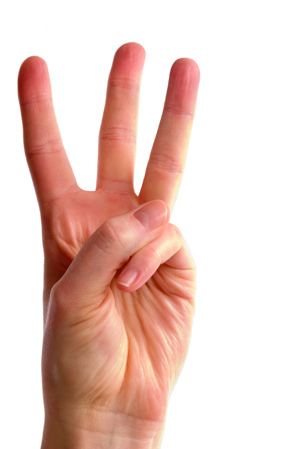 Here's this week's trivia:
1-Hooray for it!
2-What the wisemen brought
3-Iconic folk group of no puffed up fame
4-Lewis classic
5-Superman battled for this
6-Tossed into the oven by Nebuchadnezzar
7-All aboard for Californiay on this line
8-"Do you remember," they asked, "the 21st night of September?"
9-They sailed in a wooden shoe
10-These abide (I Cor 13)

Get it? Got it? Good! Then check in with Peggy!

Peggy Campbell
Ambassador: We Connect. Ministry and Media.


Read Full Post »
When my husband and I moved to Central PA, it took us a year to find a church home. We were just getting settled in when the pastor was removed by the elders. Needless to say, there was much confusion and hurt among church members as many of us had no idea anything was wrong ... until the elders shared their nine month step-by-step process of Matthew 18.

According to John MacArthur, church discipline is one of the most important responsibilities a congregation has, yet one of the most neglected. Failing to confront Christians who've waded into grievous, dangerous ...
Read Full Post »
It's that time again for FamilyLife's annual LIVE broadcasts with Dennis Rainey and Bob Lepine. This year the ministry is focusing on providing your listeners with "recipes for connecting" -- solutions for managing real-life challenges within their daily lives.

Your audience will also hear testimonies of lives impacted and how they can stand with the ministy in the battle of saving more marriages and families.
Here's what your station needs to know to plan for this year's 3-day event:
FamilyLife Today LIVE (24:55) broadcasts March 26-28, 2014 (Wed-Fri).
LIVE feed times via Amb-OS (

all times are ...
Read Full Post »
View More News »