Our name was chosen for good reason … it's not only what we do—it's why we do it! As Ambassadors on behalf of gifted communicators, partnering with media outlets across the country and around the world, we serve so that the message is clearly heard. If you're wondering how to get your favorite Christian radio programs on your local station, just let us know. We can help get our ministry partner's Christian radio broadcasts to your community!
Dedicated to connecting ministry and media, Ambassador Advertising Agency is privileged to serve as a leading expert in the Christian Radio industry. While we have over 50 years experience in marketing, production and audio distribution, our services also include creative development, consulting on communication strategies and much more! At Ambassador Agency, we're not in the radio business—we're in the relationship business.
Explore our site—and if you don't find what you're looking for, just let us know. We're here to serve you too!
I want to...
Connect With Us
The Latest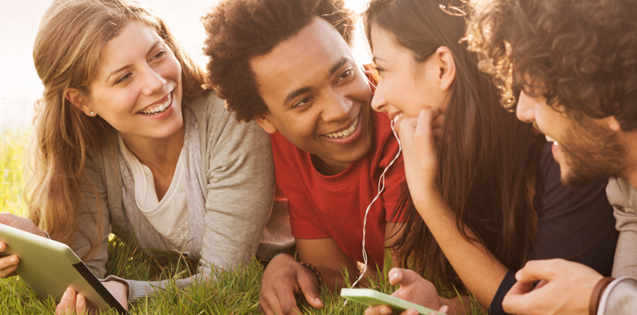 On this past weekend's broadcast of "The Boundless Show", host Lisa Anderson read a remarkable letter from a regular listener. Read it and consider the implications for yourself. Then ponder this question: What would you hope an unbeliever (or, a "not-yet Christian") would say about the content you produce?
Dear Lisa & the Boundless Team,

I wanted to write you a note of thanks and encouragement from an unexpected listener, I think.

I'm not a Christian and have no plans to be -- no offense, it's just not my jam. But I really love your show.

Lisa, you are ...
Read Full Post »
"Forgiveness is the fragrance that the violet sheds on the heel that has crushed it."--Mark Twain
This past month I spent several hours in the emergency room with my dad-nothing too critical, mostly cautionary visits that lasted more than 4 hours. As you can imagine, spending that much time in the ER can make any patient (and their family) anxious, irritable, and well, tired.
During each visit, the ER medical technicians poked and prodded my dad, checked his vitals, took blood and x-rays, and asked numerous questions. There were a few instances when the task became invasive and kindly ...
Read Full Post »
A new Christian radio station in Nepal was destroyed in last month's earthquake.
Reach Beyond has been working with local partners in Nepal since 2010. It's a challenging part of the world to reach, but that doesn't deter the ministry who's name reflects their vision. In fact, their "manifesto" speaks to their commitment to the unreached:
"We refuse to stand idly by as people enter eternity without Christ when we can share the Good News that transforms them through the media they use."
Read what's happening as a result of the earthquake, and the opportunity ...
Read Full Post »
View More News »