Our name was chosen for good reason … it's not only what we do—it's why we do it! As Ambassadors on behalf of gifted communicators, partnering with media outlets across the country and around the world, we serve so that the message is clearly heard. If you're wondering how to get your favorite Christian radio programs on your local station, just let us know. We can help get our ministry partner's Christian radio broadcasts to your community!
Dedicated to connecting ministry and media, Ambassador Advertising Agency is privileged to serve as a leading expert in the Christian Radio industry. While we have over 50 years experience in marketing, production and audio distribution, our services also include creative development, consulting on communication strategies and much more! At Ambassador Agency, we're not in the radio business—we're in the relationship business.
Explore our site—and if you don't find what you're looking for, just let us know. We're here to serve you too!
I want to...
Connect With Us
The Latest
Tuesday, November 24, 2015
We are entering into a season which is probably the most social time of the year. And, quite possibly, a time when we're given the best opportunity to share about Christ over a holiday meal or while visiting with a neighbor. I've personally found that it's a time when people are more open to sharing and listening than usual. But, what's the best way to engage a friend or a co-worker in a meaningful conversation about Christ?
Pastor Jim Garlow would say, you engage with others by listening. As Jim shared recently on "The Garlow Perspective ...
Read Full Post »
Friday, November 20, 2015
Witnessing can be very intimidating. Not only are you broaching a subject that some consider off limits (religion), but the conversation itself makes the other person consider eternal questions that everyone struggles with whether they admit it or not. One reason people are hesitant to share the gospel is because they fear they will forget something essential in their gospel presentation.

John Sorensen, president of Evangelism Explosion and host of the daily 1-min feature, Share Life Today, says, "The gospel is literally in your hand." And he shares a "hands-on" approach to evangelism to help us remember:

Thumb - When a ...
Read Full Post »
Friday, November 20, 2015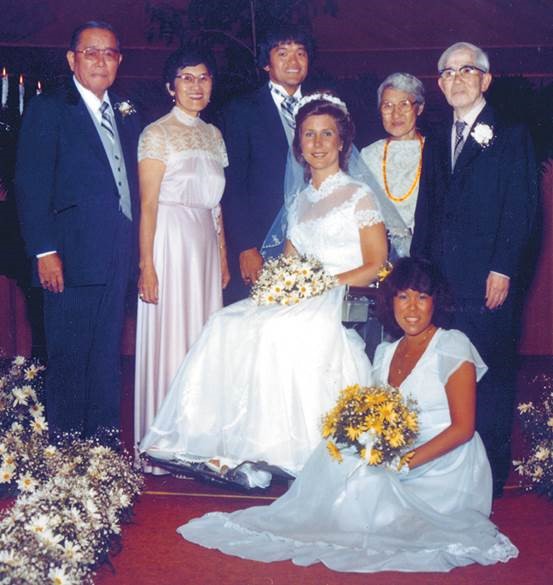 Obviously, this was for LAST week for good reason ... but ... this week will do :-).
Name the Bride/Name the Groom of these memorable weddings!

1-She was a future broadcaster/painter/musician/advocate; he was a high school coach and history prof.
2-She was celebrated for her charity work and adored her two sons; he was a future King-although that hasn't happened yet!
3-She was "Shortcake"; he was the step-son of a drive-in owner.
4-She was a former First Lady; he was a Greek shipping magnate.
5-She was not as attractive as her sister; he was his mother's favorite ...
Read Full Post »
View More News »