Our name was chosen for good reason … it's not only what we do—it's why we do it! As Ambassadors on behalf of gifted communicators, partnering with media outlets across the country and around the world, we serve so that the message is clearly heard. If you're wondering how to get your favorite Christian radio programs on your local station, just let us know. We can help get our ministry partner's Christian radio broadcasts to your community!
Dedicated to connecting ministry and media, Ambassador Advertising Agency is privileged to serve as a leading expert in the Christian Radio industry. While we have over 50 years experience in marketing, production and audio distribution, our services also include creative development, consulting on communication strategies and much more! At Ambassador Agency, we're not in the radio business—we're in the relationship business.
Explore our site—and if you don't find what you're looking for, just let us know. We're here to serve you too!
I want to...
Connect With Us
The Latest
Are you a proud person or a broken person? Nancy Leigh DeMoss asked that question to a group of ministry workers twenty years ago this month. Their response was surprising, and those in attendance still remember that message twenty years later. Listeners will hear how God used a message of brokenness on Revive Our Hearts™ programs airing July 6-10.
Nancy says, God wants to restore our "first love" for Jesus, rekindle the fire of devotion that once burned brightly in our hearts, reconcile broken relationships, and rebuild the parts of our lives that are in a state of disrepair. In ...
Read Full Post »
Summer seems to be the time when a lot of people are focusing more on their family. And Focus on the Family is ready with ways to help families intentionally connect with each other...and with Christ.
Here are three ideas for families this summer . . . share them with your listeners!
1. SUMMERrific Faith Adventures
Tell your listeners about "SUMMERrific Faith Adventures," Thriving Family's 2015 Summer Activity Calendar, with a PDF download or print image.
They are FREE for your use, as long as they are used to promote Thriving Family's calendar download and no changes or alterations are ...
Read Full Post »
That question has stood at the center of a furious debate for years. And now that the Supreme Court justices ruled in favor of legalizing same-sex marriage, Grace to You® wants to be sure your listeners know the Bible offers a clear, detailed vision of what marriage should be.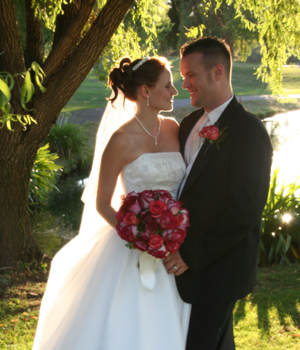 On the daily broadcast coming up in July, John MacArthur shows listeners God's plan for marriage and just how different it is from the way the world understands it. This brand-new (and very timely) series titled Restoring Marriage airs 7/15-23.
Then toward the end of July, John ...
Read Full Post »
View More News »