Our name was chosen for good reason … it's not only what we do—it's why we do it! As Ambassadors on behalf of gifted communicators, partnering with media outlets across the country and around the world, we serve so that the message is clearly heard. If you're wondering how to get your favorite Christian radio programs on your local station, just let us know. We can help get our ministry partner's Christian radio broadcasts to your community!
Dedicated to connecting ministry and media, Ambassador Advertising Agency is privileged to serve as a leading expert in the Christian Radio industry. While we have over 50 years experience in marketing, production and audio distribution, our services also include creative development, consulting on communication strategies and much more! At Ambassador Agency, we're not in the radio business—we're in the relationship business.
Explore our site—and if you don't find what you're looking for, just let us know. We're here to serve you too!
I want to...
Connect With Us
The Latest
In FamilyLife's recent Legacy Report (40th Anniversary Edition), Dennis Rainey says:
"When I look back on the history of FamilyLife, I can only say, in the words of Paul: 'Now to him who is able to do more abundantly than all that we ask or think, according to the power at work within us, to him be glory in the church and in Christ Jesus throughout all generations, forever and ever, Amen.' (Eph. 3:20-21 ESV)"

All this week on "FamilyLife Today," co-founders Dennis and Barbara Rainey talk about FamilyLife's 40 years of ministry to marriages and families-starting ...
Read Full Post »
1-War between men and women.

2-The ultimate struggle for power pits men against kings and kings against gods and gods fighting among themselves.

3-Tom Selleck was offered the role but could you really imagine anyone but Mr. Ford playing Indy?

4-Time Magazine's annual cover award.

5-Spencer Tracy/Elizabeth Taylor/Joan Bennett OR Steve Martin/Kimberly Williams/Diane Keaton. I'll take the latter with Steve Tyrell singing.

6-Can you believe Charlton Heston went from Moses to this?

7-Built as Disney ride in 1967, now a blockbuster film series—next ...
Read Full Post »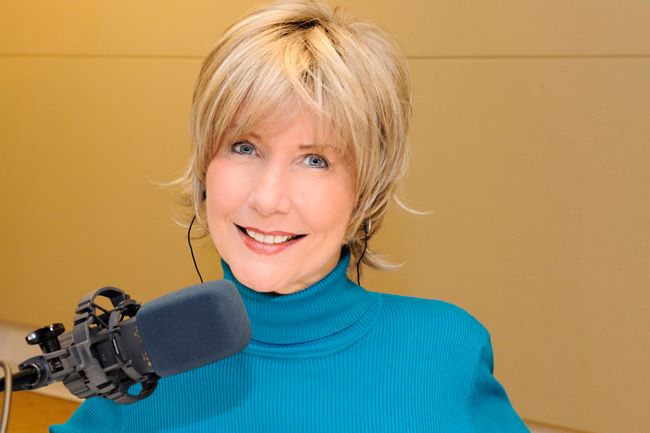 I met up recently with a high school friend who is struggling through some tough life situations.
We read through Psalms and prayed. I also told him about Joni Eareckson Tada. While he'd heard about her (he'd heard her on the radio), he wasn't familiar with her ministry or her life story.
I took him to the Joni and Friends® Facebook page and played last Friday's Facebook Live event, A Question and Answer Session with Joni about Suffering.
He was ministered to from the very start when Doug Mazza, President of Joni and Friends®, introduced Joni ...
Read Full Post »
View More News »