Our name was chosen for good reason … it's not only what we do—it's why we do it! As Ambassadors on behalf of gifted communicators, partnering with media outlets across the country and around the world, we serve so that the message is clearly heard. If you're wondering how to get your favorite Christian radio programs on your local station, just let us know. We can help get our ministry partner's Christian radio broadcasts to your community!
Dedicated to connecting ministry and media, Ambassador Advertising Agency is privileged to serve as a leading expert in the Christian Radio industry. While we have over 50 years experience in marketing, production and audio distribution, our services also include creative development, consulting on communication strategies and much more! At Ambassador Agency, we're not in the radio business—we're in the relationship business.
Explore our site—and if you don't find what you're looking for, just let us know. We're here to serve you too!
I want to...
Connect With Us
The Latest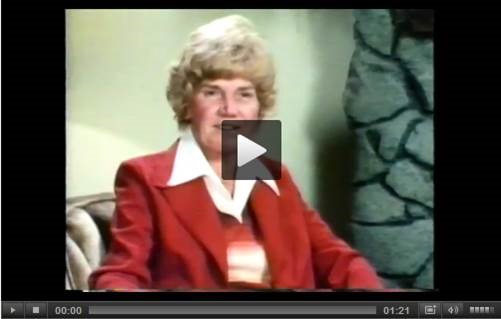 I first heard the Eleanor Roosevelt quote, "Do not stop thinking of life as an adventure," at a recent dinner event. I liked it and quickly wrote it down. But more than the quote itself, I was most impacted by the fact that a certain fellow dinner guest said she loved the quote . . . that she loves to think of life as an adventure!
A diving accident in 1967 left her a quadriplegic in a wheelchair, without the use of her hands. After two years of rehabilitation, she emerged with new skills and a fresh determination to help others in similar ...
Read Full Post »
1-Not so fast!
2-Don't be ungrateful for what you get!
3-You just can't make someone do what they aren't ready to do.
4-We're ready to go!
5-Unfortunate cramp in the leg.
6-Don't be so high and mighty.
7-Gobble up everything in sight.
8-You've made your point, already.
9-That's an entirely different situation.
10-Unlikely potential winner.
Think you did GREAT? Tell us your answers and we'll let you know!

Peggy Campbell
Ambassador: We Connect. Ministry and Media.


Read Full Post »
Radio stations still have one month left to apply for the Reach Beyond Grant. The deadline is Friday, August 15 to submit a short proposal describing a project or initiative that goes beyond the station's normal activities.

Download the Reach Beyond Grant application
Grant proposals will be evaluated in alignment with the ministry's vision to "reach beyond" in bringing the gospel to those who currently have limited access or no access and/or the weak and infirmed.
Why apply for the Reach Beyond Grant? This is an opportunity to:
Engage summer interns with a creative project

Sponsor a ...
Read Full Post »
View More News »