Every family has its own language. Ours is no exception. A common phrase you'll hear at our house is "just keeping it real."
If I try a new recipe and ask the kids what they think, there's been occasion, (ok, maybe a few), when they've said I didn't need to make that meal again. Next is the we're "just keeping it real" line. There's no pretense. It's about being authentic.
Anne Graham Lotz shares in a recent video interview on ParentCompass.TV that the one thing she would say to parents who are ...
Read Full Post »
One of my favorite memories from college was time spent in my sorority house. Alpha Delta Pi was founded on the highest ideals of Christian womanhood and after Monday night dinners, we'd often sing Christian songs -- one of my favorites was "It Only Takes a Spark." The first stanza always spoke to me:

It only takes a spark
To get a fire going
And soon all those around
Can warm up in its glowing
That's how it is with God's love
Once you've experienced it
You spread His love to ev'ryone
You want to pass ...
Read Full Post »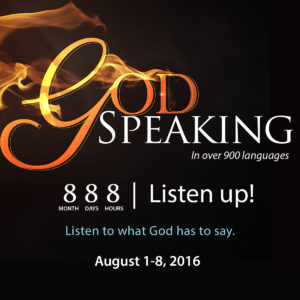 We have a puzzle that's been in the family for years. We've put it together and taken it a part countless times since my children were toddlers. It's a puzzle of the United States . . . with one piece missing.
The hole in the puzzle is Delaware. We've often imagined finding the missing piece and with Delaware in place, having a better appreciation of the "lay-out of the land." To date, though, the piece remains missing.

I thought about the puzzle when I recently began listening to an audio version of the Bible - listening to His Word has ...
Read Full Post »