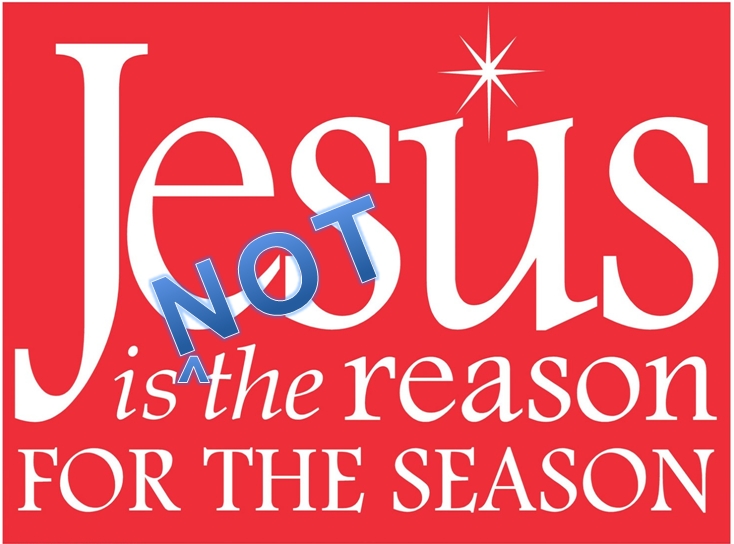 "Jesus is not the reason for the season."
Recently I heard one person declare that contrarian view, belying the trite bumper sticker which reminds us of the "Christ" in "Christmas."
Now, I assumed their statement was primarily designed to get my attention (just like it was mine, to get yours). But then I wondered how they would explain such a seemingly contradictory declaration. It seems almost sacrilegious to say anything but "Jesus is the reason for the season."
They went on to say, "No, Jesus isn't the reason for the season, you are the reason for the season." OK ...
Read Full Post »
Recently I noticed one of the cable networks promoted a marathon of the Marty McFly movies, Back to the Future. The first in the series was fun, but IMHO, things went downhill after that.
(Frankly, I think the word "sequel" is roughly equivalent to "entropy," confirming the Second Law of Thermodynamics with very few exceptions. For me, the BTTF films proved the sequelian theory: each successive movie is worse than the one before.)
So, I wasn't interested in joining the marathon . . . until they reminded me of one critical piece of movie trivia. The "future" date on the DeLorean's ...
Read Full Post »
I was shocked.
Apple's much awaited product debut. And Microsoft is invited to the stage as a premier presenting partner?! Did you see it?
Just a few days ago, Apple-ites waited breathlessly for 2½ hours while one new product after another was announced. When Apple's Phil Schiller welcomed Microsoft VP Kirk Koenigsbauer to the stage, there was an uncomfortable wave of laughter and then applause moving through the audience. Here were (seemingly) sworn enemies actually working together on the hallowed Apple stage. Steve Jobs must have been rolling over in his grave.
Actually, it makes sense for both ...
Read Full Post »