One of my favorite verses in the Bible is from Proverbs 15:23, "A man hath joy by the answer of his mouth: and a word spoken in due season, how good is it!"
Indeed, a timely word is a good thing - whether shared in a radio message like "Joni and Friends®," or shared in person as Joni Eareckson Tada did last week at the Billy Graham Library. Joni's message to the 300 + crowd resonated with many of the people who gathered to hear her.
"She's such an inspiration," said Dee Dee Rinehart, who drove up from Rock ...
Read Full Post »
We had our summer baptismal service at church this weekend. Twenty Christ followers made the decision to be baptized. One of those baptizing was my church's Youth Pastor, David Newkirk.
It's not terribly surprising that a youth pastor would be baptizing believers.

The miracle is that David is alive today.
Joni Eareckson Tada recently re-aired the TV episode, The Mystery of Prayer, which shares about the role of intercessory prayer in her own cancer journey and, the role of prayer in the lives of David and Celia Newkirk.

In this episode, as she does in her radio program ...
Read Full Post »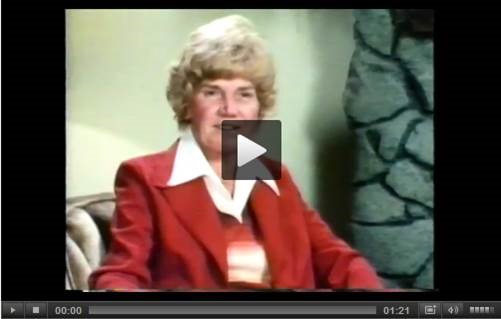 I first heard the Eleanor Roosevelt quote, "Do not stop thinking of life as an adventure," at a recent dinner event. I liked it and quickly wrote it down. But more than the quote itself, I was most impacted by the fact that a certain fellow dinner guest said she loved the quote . . . that she loves to think of life as an adventure!
A diving accident in 1967 left her a quadriplegic in a wheelchair, without the use of her hands. After two years of rehabilitation, she emerged with new skills and a fresh determination to help others in similar ...
Read Full Post »