Sunday, September 13, 2009
Carolyn Kim
At least, that's what I'm lobbying for!
This past weekend, my husband let me decorate the house for fall...I've put leaves out, pumpkins are scattered throughout, and Tommy, our friendly scarecrow on a swing, is hanging from our arbor. I love everything that comes with fall, from apple pies to family gatherings. And this year, Jim Garlow reminded me of another reason fall is such an incredible season-it gives a unique opportunity to talk about the truth of the spiritual world with friends, kids, family and neighbors.
Each year Halloween is growing in popularity. While out getting my decorations, I passed all sorts of "other" genres-goblins, witches, ghosts. All these Halloween "decorations" are simply illustrative of our culture's fascination with the afterlife, spirits, ghosts and things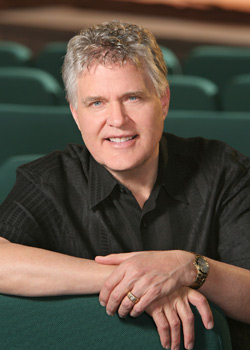 unseen. In "Heaven and the Afterlife," Jim dives into some hot topics and sorts out the fact from fiction. With 70% of Americans believing in life after death, this is an especially timely program!
Just like we've come to expect from Jim, this straightforward special examines the biblical evidence for what happens when a person dies....and what we can really know. Find out the answers to questions like "whether I'll know my loved one in Heaven," and "Why does God even allow Satan to exists?"
Just let me know if you'd like more info or to audition. I'd be glad to touch base and make that happen!
This is a special that's ideal for October...and reminds us all of the value of this holiday-an opportunity to share Truth!
Leave your comment