Friday, February 12, 2010
Carolyn Kim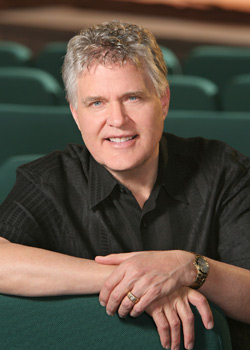 The Ambassador team has been busy preparing for Nashville in just two weeks. One of the things I'm most looking forward to is hearing Jim Garlow speak at the opening session. If you haven't marked it down yet, it's on Saturday at 7:00 PM. (it's right before the radio reception, and the best way to kick off the convention!).
Frankly, the most inspiring part to me from NRB is being reminded of why we all do what we do. It's about changing lives and reaching people. Jim Garlow has been on the forefront of culture, reaching people with Truth.
You may have been seeing him in the media (Dr. Phil and Larry King are just a few). But no matter how many interviews or how busy he is, when you talk to Jim, he always brings it back to one thing: Relationship with God. It's the heart of Jim's specials, his daily feature and his life's work.
I know you'll want to meet Jim after hearing him speak. Good news: you can! Just drop:
Ambassador Suite
Presidential Boardroom A
Monday: 9:00 AM - 10:00 AM
Drop by because I know Jim would love to connect with you! That's what NRB is all about-relationships. It's a time for fellowship, encouragement and friendship. Plus, the Ambassador Suite is just the place to be (I know, I'm biased. But come by and check it out for yourself!)
See you soon...in Nashville!
Carolyn Kim
Ambassador Agency: We Connect. Ministry and Media.
Download Promo Pack File »
Leave your comment