Monday, May 17, 2010
Carolyn Kim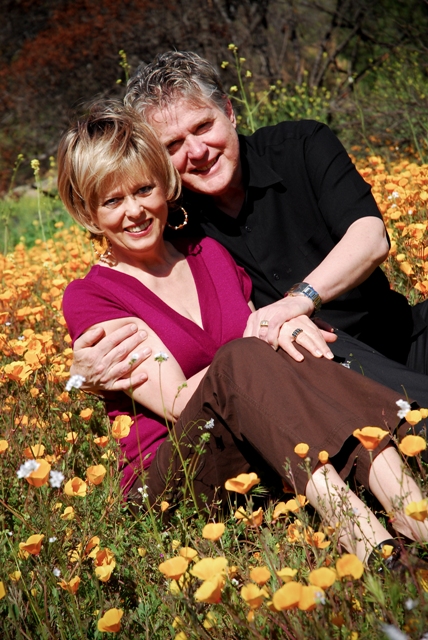 Many of you have stood with Jim Garlow in the past several months as he and his wife, Carol, have battled with cancer. It's a time again that we're hitting our knees in prayer as the battle is continuing to be waged. Jim has been providing updates at the church blog and on Facebook. I wanted to take a moment and share part of his update with you as well, in case you hadn't heard the latest.
---

First - for those of you that read this and are outside this area (most of you are out of state), you need to know that Carol looks great, and feels quite good. If you were to see her, you would agree that she looks very healthy. (In fact, in my humble [though correct] opinion, she looks as beautiful as ever, that is, according to her unbiased husband. )

But unfortunately the latest news is not good. In fact, this is one of those times I have put off writing because I do not like writing difficult news. Carol's oncologist called last evening around 5:45 pm to inform us that the CT scan revealed that the lungs are fine. However, he informed me that there are now two presumably cancerous nodules in her liver. We were quite stunned by this.

As you know, cancer in the liver is never a good sign. But what is more disconcerting is the fact that the tumors are not on the surface, as would be normal with peritoneal cancer, but (at least one of them) is deeply embedded within the liver. The oncologist believes that the only way the tumor got there was through the bloodstream. This has profound implications for the future - barring a miracle (which we are counting on!). Carol was gone when the call came, thus the oncologist, during one point in the call, had a frank conversation with me about what we are facing.

We called our extended family together to our home at 9:30 pm last night to assess the situation. On the phone with us (beginning at 11:30 pm their time) was my brother - Dr. Bill Garlow, a radiologist, to help us sort out issues - from Kansas, and Carol's sister and brother in law - Kathy & Larry Goad - from the Dallas area. We talked at length. We prayed. And sometimes, we cried.

Our Oncologist, Dr. Andy Hampshire, will consult with Carol's original oncological surgeon, Dr. Afshim Bahador, to see where they go from here. A radiologist will assess if they are able to do a CT guided needle biopsy of the liver, to assess for certain what has appeared there. There are several perplexing facts about this situation, which make the prescribed treatment a bit complex, but I won't take you through all of those right now.

The oncologist is considering sending Carol into one of the clinical trials underway somewhere across America. We do not know what city or state in which that might be.

I will concede that this news hit me very hard. When I told Carol when she arrived home, it hit her hard as well. It sucked the air out of the room for a season. I cannot honestly say that faith immediately arose. It was more like a 2 x 4 blow to the chest. As I sat there listening to the oncologist alone, there were times my body just shook. (Am I being too transparent? Perhaps so.)

However, we are "climbing back on top." With his permission, I prayed for our oncologist - on that difficult phone call - that God would supernaturally direct him to persons, studies, literature, hospitals, treatments, meds and locations that he had not known to this point - that God would truly lay out the step and the strategy. This is our prayer, "Lord, we need your strategy."

We are not in denial, but I do not believe Carol's assignment on earth is done - at all! We are joining our faith to yours as we declare supernatural insight to the doctors and miraculous life to Carol's body.
---
Needless to say, thank you for once again standing with Jim and Carol Garlow as they look to the future and all that it holds.
Carolyn Kim
Ambassador Advertising Agency: We Connect. Ministry and Media.
Download Promo Pack File »
Leave your comment