Tuesday, September 14, 2010
Katie Burke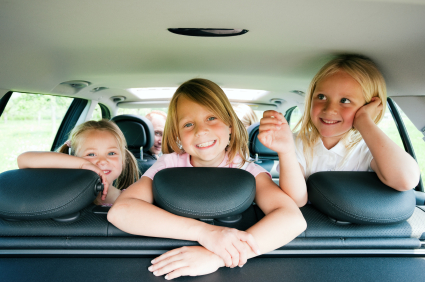 This Fall, nearly 49.4 million students will attend public elementary and secondary schools. An additional 5.8 million students are expected to attend private schools.
How many of these 55.2 million students are listening to your Christian radio station on their way to school?
Many that are will be getting a different kind of education as they tune in to life-changing programming and uplifting music. Here's something else to add to the mix during this back-to-school season . . . Back to School features from Compassion International.
We've selected 10 of the best 1:00 short features where kids talk about what they think about children in poverty. Here's the script of one of those features:
I love my new Jonas Brothers back pack! And the colored pens and all the fun stuff. But mom says there are a lot of kids who don't have anything for school. Hi, this is Priya Thomas, a child of compassion for a child in poverty.
If Felix even gets to go to school this fall, he'll have to share a notebook with his brother. They need all the money they have for food and their clothes. But guess what? When Felix gets to his Compassion center for school this year--he'll have pencils, erasers, rulers, and notebooks--because his sponsor will make sure he's got what he needs. Wow! I can see him being sooo happy!
I have a lot to be thankful for. Jesus said if you have a lot you need to give a lot! I think that's what speaking up with compassion is about! Don't you?
Speak Up With Compassion® and into the lives of the children listening to your station by sharing these 10 Back to School features from Compassion.
Download Back to School features from Compassion on FTP:
ftp://ftp.ambassadoradvertising.com/
Username: station
Password: aaa
Folders: Programs/Speak Up With Compassion®/Back to School
Katie Burke
Ambassador Advertising: We Connect. Ministry and Media.
P.S. Read what the Bible says about children.

*Source for Back to School Facts: http://nces.ed.gov/fastfacts/display.asp?id=372
Download Promo Pack File »
Leave your comment