Tuesday, January 12, 2010
Carolyn Kim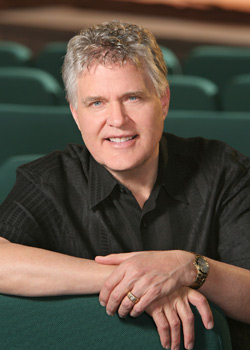 Jim Garlow's candid and straightforward style is one that listeners love. That's why so many stations have been adding his feature this year. He's talking about issues that your listeners deal with on a daily basis...like how political a Christian should be or what role Christians have with the environment. He's equipping people to engage the cultural conversation with relevant and biblical content.
If you know Jim, you know his passion for doing this comes from his commitment to bridge the Church and culture. He wants to make sure believers understand the hot topic issues and are ready to dialogue from a Christian worldview. There's no better way to understand Jim's incredible passion and dedication than to meet him in person. And that's exactly what I'm inviting you to do!
It's as easy as 1, 2,3!
Pull out your NRB 2010 Calendar

Mark Monday, March 1 at 9:00 AM for a meeting with Jim Garlow (It'll be in the Ambassador Suite)

Come by and say hi. I know Jim's would love to touch base with you.
If you would, let me know you can make it. I want to make sure I keep my eye out for you! By the way, just in case you hadn't heard, Jim's going to be speaking at the opening session of NRB as well. It's going to be a great night!
NRB is going to be here in just a few weeks and I know how hectic it can get. So really, if you didn't just pull out your calendar and mark down the time to meet Jim...go ahead and do it before you jump to the next thing on your list for today. It's a meeting you won't want to miss!
Carolyn
Leave your comment