Monday, April 26, 2010
Michelle Blood
According to Dennis Rainey …
"We spend far more time preparing for the wedding and all the details surrounding that than we do for the marriage. We spend more money on the wedding dress than we do on marriage preparation."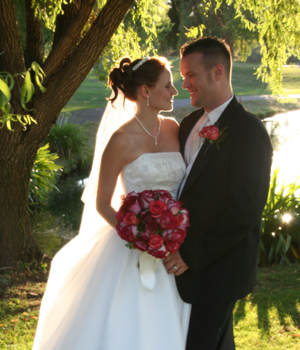 By a look at these statistics recently published -- I'd say he makes a strong argument:
$72 billion per year is spent on weddings.

The average wedding budget is $20,000.

$1,016 is the average cost of wedding rings for the bride and groom.
To be sure every soon-to-be-married couple is ready to walk down the aisle in June, Dennis first wants to walk them through the stages of engagement, underscoring that it's more than a wedding they should be planning for. This week-long series airs in May on "FamilyLife Today" and is a must-listen for anyone in the throes of wedding plans this Spring.
Corollary resources are available at FamilyLife.com, including the recently updated Preparing for Marriage study guide. And of course, a marriage getaway from FamilyLife would make the perfect wedding gift!
For details about other programming this month, check out the May promo packet now available.
Thanks for all you do to help build godly marriages in your community!
Michelle Blood
Download Promo Pack File »
Leave your comment