Wednesday, July 21, 2010
Carolyn Kim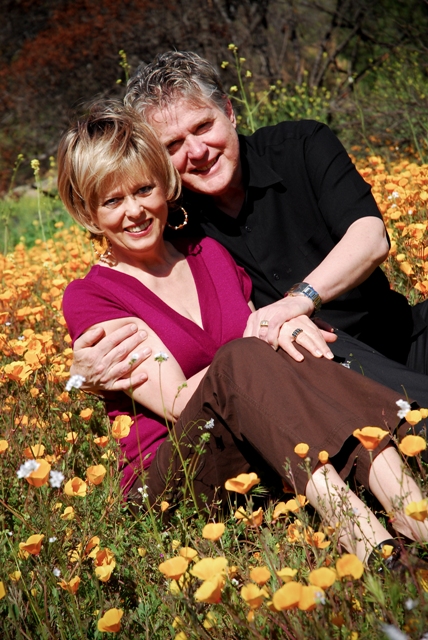 Coming from a pastor's family, I'm all too familiar with the hectic life pastors and their families have. It's an on-call, 24 hours a day, emotionally charged, spiritually demanding, physically taxing job...but it has some of the best benefits that I've ever seen! When I think of pastors who are handling additional projects--I'm just amazed. And one of those incredible individuals is Jim Garlow.
This month alone has brought a whirlwind for the Garlows. Here's a little taste of what Jim has been doing:
Looking ahead, this fall Jim Garlow as well as other Christian leaders will be joining believers in a 40-day commitment to prayer focusing on three specific concerns that our culture is facing today. We'll be keeping you up to date with the latest on this and ways you can engage your listeners to participate!
As you can see, it's been an incredibly busy time already this month. But without a doubt, as I'm sure you're aware, the most prominent part of this has been Carol's ongoing battle with cancer. This past week Jim provided an update sharing that Carol's CA-125 markers have continued to rise--going from 9 to 117. It's anticipated that the nine weeks of treatment should lower this number. However, the treatments are incredibly taxing on the body and it's uncertain how much Carol will be able to handle. It may mean they will need to miss about every third week of treatment. Please continue to pray for Jim and Carol as they face this journey--there's many decisions ahead and painful times. They remain confident in praying for a miracle...and would be grateful for you to join them in this through your prayers as well.
Bethany House Publishers recently asked Jim to write another book, titled Modern Day Miracles. His response to this shows their heart as they continue to fight against the cancer. Here's what he said:
"Isn't that cool? I will be writing and researching (from now to February) hundreds of accounts of miracles - right while Carol is beginning to experience hers!"
You can stay up to date with the latest on Carol (as well as getting all the other details of their activity) on Jim Garlow's Facebook. I know he'd enjoying hearing from you, so feel free to leave a comment on his wall while you're there!
Thanks for your partnership and prayers!
Carolyn Kim
Ambassador: We Connect. Ministry and Media.
Download Promo Pack File »
Leave your comment