Monday, January 3, 2011
Lee Ann Jackson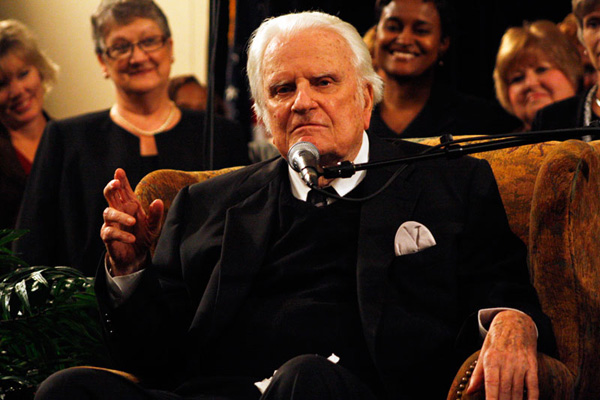 I read a great article in the LA Times on January 1st . . . in Gone in the Blink of an Eye, the writer shared how quickly 2010 went by and how research has shown that the more years you have, the faster they seem to go.
The Billy Graham Evangelistic Association (BGEA), now in its 60th year of ministry, has no doubt experienced what this writer noted - the years seeming to pass faster and faster as their ministry outreach grows. It's no wonder then that the BGEA faces 2011 as it does every New Year-without letting the grass of ministry outreach grow!
As BGEA prepares for the year ahead, thank you for joining the ministry in prayer for these 2011 outreach opportunities:
Pray for the upcoming Festival of Hope in Haiti January 8-9. Although there are many obstacles facing the ministry in Haiti, they continue to hear pleas from pastors to come and share the message of hope in the Lord.
Pray for BGEA's first ever Hispanic Festival in Los Angeles June 24-26.
Pray for the Liberia Festival of Hope March 25-27.
Pray that through the" Hour of Decision®" and "Decision Minute" BGEA will continue to communicate the news of Jesus Christ through to those who don't think they have any need for Him.
(Here's the complete list of how you can help pray for the ministry outreach of BGEA in 2011.)
Now, off to get started on 2011 -- it'll be gone before we know it!
Lee Ann Jackson
Ambassador
We Connect. Ministry and Media.
P.S. Having devoted his life to performing music for "God's glory," it was recently announced that George Beverly Shea would receive a Lifetime Achievement Award in conjunction with the 2011 Grammy Awards-read more here!
Download Promo Pack File »
Leave your comment