Friday, February 18, 2011
Carolyn Kim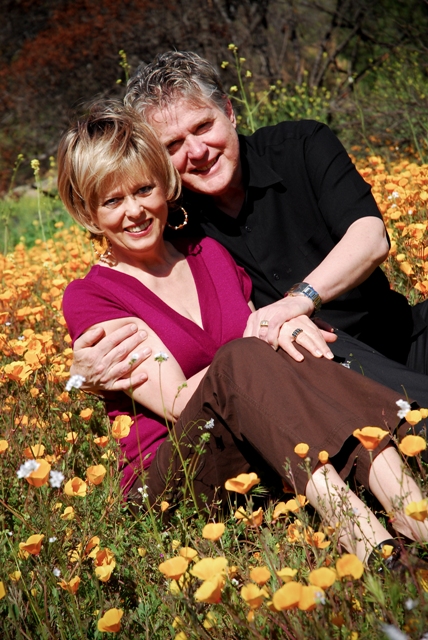 I'm in awe of God's design for the Church body. From the "weeping with those who weep and rejoicing with those who rejoice," to "they will know you are my disciples, if you have love one for another,"...the infrastructure of the Christian community supports life's twists and turns. I count it a privilege to be part of the body with Jim and Carol Garlow--and they're certainly having many turns ahead of them. Here's a section of Jim's latest update:
"Carol has one tumor that is going to require her to have radiation, thus going to Houston four days a week for the next six weeks, beginning Monday. We were stunned to receive this news and are now scrambling to make it happen. But we are confident this is the correct treatment strategy. " Read the extended version here.
There are a lot of details that I don't want you to miss...so definitely take some time to read the extended version.
But just a note before closing: As you would have guessed from this recent news, Jim's plans for attending NRB have changed. He was dearly looking forward to being with you and connecting with you during this time--but he is no longer going to be in Nashville. He's looking forward to future times with you and would appreciate prayers as he and the family continue on.
Especially with the change of plans, Jim wanted to make sure you knew how much he appreciates you.
Here's what you'll see when you do read the full account:
"Thank you again for your walking with us in this journey. With your prayers and God's help, we will win it! We fully expect Carol to defy medical literature.
Thank you so much for your consistent interest, prayers and words of strong support. We are so, so, so, so grateful for our families, for our church family, for the extended body of Christ and for the medical communities through which Carol has received such superb love and treatment. You have ministered to her (and me) so profoundly.
A grateful Jim"
There's no way I could say it better...thank you for your continued prayers for the Garlow family through this time!
A grateful Ambassador Family!
Carolyn Kim
Ambassador: We Connect. Ministry and Media.
Download Promo Pack File »
Leave your comment