Thursday, June 23, 2011
Carolyn Kim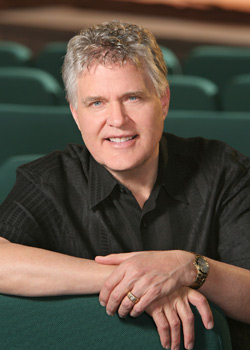 I'm not sure I know anyone who can adapt to change as well as Jim Garlow! His life is constantly in flux and his plans are continually adjusting.
Above all, the focus is winning the battle against Carol's cancer. A long and arduous journey, the last four years have brought a lot of changes to the Garlow family. In the days ahead they'll be praying for a strong response to the latest treatments Carol's undergoing. The day they will find out if it's effective is July 13...please join us in continuing to pray for Jim, Carol and all involved! Also, make sure you read the update from Jim regarding the last four years and the path ahead!
An absolutely touching illustration of Carol's journey, this dance was created for Jim and Carol Garlow. (Also, Jim wanted to make sure you knew this was an amateur video. Consequently it failed to capture the power point presentation on the screens during the interlude of the song. They had no idea that many pictures of them that would be used during the dance.) It certainly has impacted many of us close to Jim and Carol and I'm sure you'll understand why when you watch it!
In the background of these life-realities, Jim has continued to juggle multiple other plates. He's still Senior Pastor at Skyline Church in San Diego, authoring a book that's set to come out later this year, highly involved in cultural conversations on life, faith and morality...and, of course, speaking to your listeners daily on The Garlow Perspective! Serving with Jim is a constant reminder that when life is full and seems daunting, the one refuge is Christ. In all that Jim does, he constantly focuses back on his source of strength and energy--Jesus Christ.
That will be a lesson I'm going to lean full into during the coming months as I transition to serving at Biola University, just "up the road" from Ambassador. I'll be heading the PR emphasis in the Journalism department and daily interacting with young and eager minds who want to engage the world for Christ. It's truly a privilege...though quite a daunting new role. Feel free to stay in touch with me at Carolyn.Kim@biola.edu. And, it goes without saying (and yet I'll say it anyway!), that I have loved serving with Jim and the team here at Ambassador. Very few have the opportunity to engage in the Kingdom the way Ambassador does...and having a small part in what they do is such an honor and privilege. This is truly where "parting is such sweet sorrow" comes to life for me. The days ahead will be wonderful but the parting is definitely hard!
However, as partners of The Garlow Perspective, you can be confident the team here at Ambassador is ready and able to meet any needs you'll have. In fact, long-time Ambassador veteran Robert Jacobsen will be working with Jim and The Garlow Perspective. You can reach him at any point at RJacobsen@Ambassadoradvertising.com. You most likely have already worked with Robert, as he is an integral part of the team here. From Amb-OS to FTP to serving ministries, his skills and insight are a great asset and compliment to the team here!
Thank you again for your partnership...and most of all, thank you for your continued prayers for Jim and Carol. There's nothing more important than that which could be shared. Please feel free to drop him a note and let him know you're praying. I know it would mean a great deal!
Carolyn
Download Promo Pack File »
Leave your comment