For this month--here's what we posted to our News & Insights section!
Tuesday, January 4, 2011
Sheri Cooper
Happy New Year! Are you setting any New Year's resolutions?
A new year and a fresh start are great encouragements to take a look at areas in our lives that need some improvement.
But, after a few weeks, or even days, most people go back to their old habits, feeling discouraged that they failed again and can't keep their resolutions.
Instead of setting short-lived resolutions, Emilie Barnes encourages us to set realistic goals. If you have a plan, there's more probability your goals will be achieved.
Here are a few examples of failed resolutions that can be ...
Read Full Post »
Tuesday, January 4, 2011
Michelle Blood
"The ultimate test of a moral society is the kind of world that it leaves to its children." Dietrich Bonhoeffer
In a recent email from FamilyLife, Dennis Rainey said this statement from Dietrich Bonhoeffer--German theologian who died standing against Hitler's evil regime--impacted him so much he wrote a letter of apology to his adult children. Here's portion of that letter he shared with readers:
The assignment that Bonhoeffer wrote about is soon to become yours, but I wanted you to know that your mom and I attempted to do our part in leaving you something good-quite different than ...
Read Full Post »
Monday, January 3, 2011
Lee Ann Jackson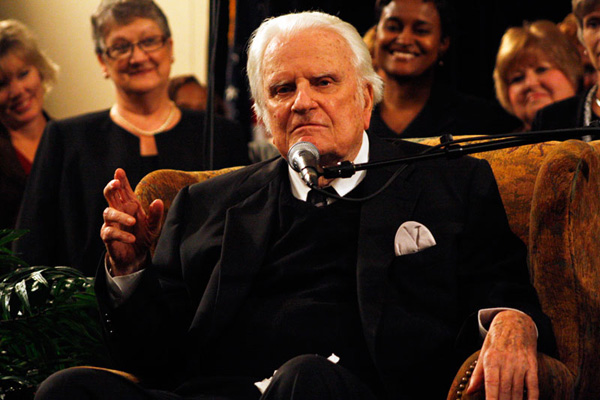 I read a great article in the LA Times on January 1st . . . in Gone in the Blink of an Eye, the writer shared how quickly 2010 went by and how research has shown that the more years you have, the faster they seem to go.
The Billy Graham Evangelistic Association (BGEA), now in its 60th year of ministry, has no doubt experienced what this writer noted - the years seeming to pass faster and faster as their ministry outreach grows. It's no wonder then that the BGEA faces 2011 as it does every New Year-without letting the grass ...
Read Full Post »