Monday, March 28, 2011
Carolyn Kim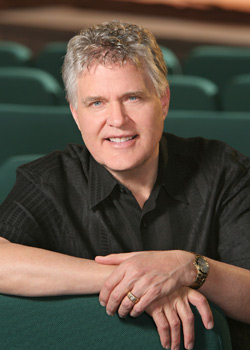 It's amazing how much conversations center around "marriage" these days. What is marriage? How is it defined? What should the courts support? These are the kind of conversations Jim Garlow engages with every day as he defends biblical marriage in the culture!
Jim not only defends biblical marriage in the market place--he lives out what marriage means with his wife Carol. Taking on the "in sickness and in health" part of their relationship, they're fighting against the cancer attacking Carol's body. You may have seen the latest updates on Jim's Facebook page that Carol has just left for her 6th week (And FINAL!!!) week of an intense radiation regime she's been undergoing at MD Anderson. Please continue to keep them in your prayers as they journey through this time.
If you've met Jim--you know that he speaks into the culture on a number of topics, helping believers think authentically Christianly about today's issues. In April he'll be sharing with your listeners about faithful worship attendance, being people of integrity, parenting and why people matter...of course, from the biblical perspective rooted in the Word of God.
As I watch the news, see pop culture or listen to conversations in coffee shops, I'm reminded that it's never been more important to confidently join the conversations happening in our culture. It's shaping our society and future! Thank you for your continued partnership with Jim as he stands on the front line helping believers do just that!
Partnering together!
Carolyn Kim
Ambassador: We Connect. Ministry and Media.
Download Promo Pack File »
Leave your comment