Have you ever gotten a pep-talk from a pastor, sports coach or team leader? Their words are encouraging, inspiring, helpful. We leave the conversation more energized than when we came. We're ready to take on the world!
Some creative people, like me, don't need a "pep-talk." They need to be scared into creativity. No, I'm not talking about a shouting "surprise!" when they turn the corner or insisting they watch the latest horror film. Please don't do that. This is what I mean: Whether it's writing, drawing, planning or producing -- creative people need to be challenged to immediately identify the source of their holy discontent for the status-quo and subsequently respond with a super-satisfying answer.
I keep a list of quotes that illustrate what I'm talking about. I've included a few of those below. Feel free to share this anti-"pep talk" with the creative people you know.



"The world is a dangerous place, not because of those who do evil, but because of those who look on and do nothing." - Albert Einstein



"The best way to predict the future is to create it." - Peter Drucker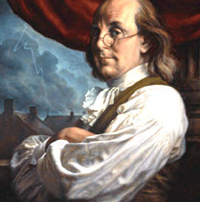 "It is better to fail in originality than to succeed in imitation." - Benjamin Franklin



"Everyone who's ever taken a shower has had an idea. It's the person who gets out of the shower, dries off and does something about it who makes a difference." - Nolan Bushnell

"Pressure is nothing more than the shadow of great opportunity." - Michael Johnson

"The more scared we are of a work or calling, the more sure we can be that we have to do it." - Steven Pressfield
What do YOU find helps inspire creative people?

Katie Burke
Ambassador Advertising Agency: We Connect. Ministry and Media.

Leave your comment